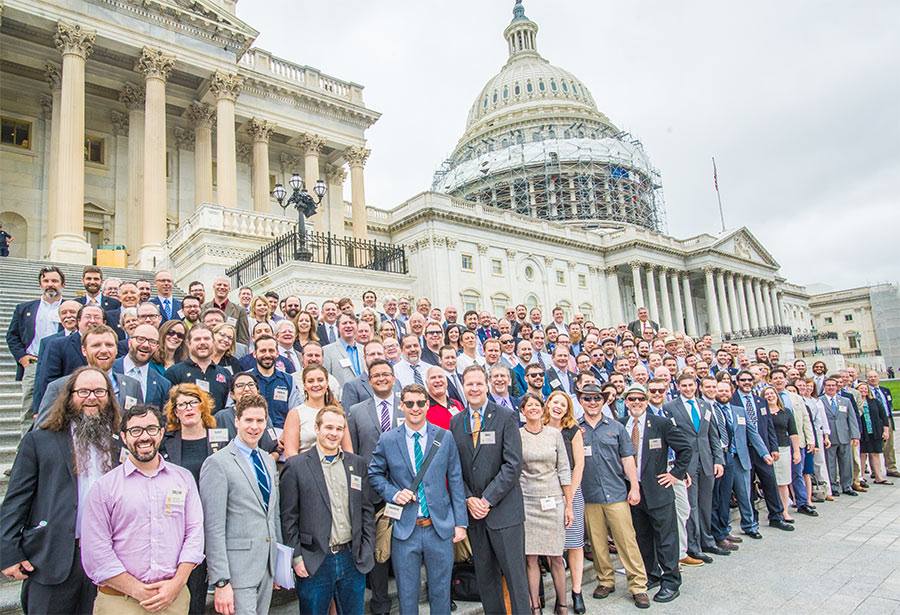 Mission
The Arkansas Brewers Guild is organized to promote, in every lawful manner, the common interests of the members of the brewing industry in Arkansas. It is recognized by the Brewers Association as the official trade group for the industry in the state. The Guild operates as a non-profit corporation and pursues its mission through public events, industry initiatives, and governmental action.
History
The Guild was formed in 2003 from a need have a unified voice in the state. Five breweries circled their wagons, and hired a lobbyist in order to pass the Arkansas Native Brewery Act. Those five breweries were Vino's Brew Pub, Ozark Brewing Co., Diamond Bear Brewing, West Mountain Brewing, and Bosco's. That piece of legislation allowed the breweries to self-distribute into retail accounts and allowed for taproom sales. Arkansas is considered friendly to the craft beer industry and that is largely due to the groundwork laid by the original 5 and the early work of the Guild.
The Arkansas Brewers Guild continues to be the voice of the craft brewing industry in Arkansas.